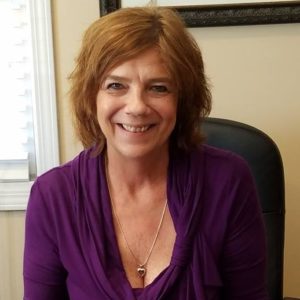 When I was little my mom always called me her little fish because I was always in the water.  I loved swimming in the lake, at the community pool and even in the bathtub!  When I was in middle school, we moved to a house that had a huge back yard and I convinced my dad that we just had to have a swimming pool! Sure enough my daddy spoiled his little girl even more and we had an in-ground pool by that summer. I was in charge of vacuuming the pool, checking the chemicals each day, backwashing the pool and closing it up at the end of the summer.  And I thought that was the coolest thing ever.
In 1982, I moved from my hometown in Watertown, New York to Atlanta.  I worked for a proprietary school for 14 years wearing multiple hats during my entire tenure.  Although my primary function was as the Director of Accounting, I was also involved with admissions, teaching business classes, and running our main campus. When the school merged with an organization from California, I left to pursue other interests and ultimately ended up as the Operations Director at a large Reform Jewish synagogue.  After being there for almost 9 years, my position was eliminated and I was in need of a job.  A good friend of mine told me about an open position at Sears Pool and I immediately applied and started work here in June, 2013.
I have been blessed with three wonderful children, a son and two daughters.  Both of my daughters were lifeguards throughout high school and they enjoyed every minute of it. Little did I know that later in my life, I would be responsible for recruiting, training and supervising 300+ lifeguards each summer!  My youngest daughter was in a car accident just two weeks after her 16th birthday and lost her right arm just above her elbow.  Just one short month after her accident she was back at work at the pool and a few weeks later got re-certified as an American Red Cross lifeguard and a month later as a WSI swim instructor. 
I share this as part of my story not only because I am a very proud mother, but also because lifeguard certification requires both skill and determination.  Lifeguards do not have to be strong athletes but they do have to be determined individuals.  Their size and gender do not matter.  If they can pass the rigorous testing included in the certification class, they have the ability to ensure the safety of the patrons at our pools.  Every time I interview a potential guard, I look for the characteristics that I see in my children.  In fact, many of my lifeguards refer to me as their 'Summer mom' – a title I am proud to bear.
Being a part of the Sears Pool Management team has allowed me to utilize my background in business, my love of the water, my communication skills and my 'mom skills'.  I enjoy helping so many young adults get their first job and enjoy building relationships with our HOA Boards and Property Managers.  I have also been blessed with an amazing team of co-workers that make me very proud.
I look forward to continuing to build relationships and helping young adults start careers that will help them learn responsibility for their future endeavors.
Work as if it was your first day, forgive as soon as possible, love without boundaries, 
laugh without control and never stop smiling – even if you don't know the reason.
Comments
comments