by Craig Sears, President & Founder
While we are all happy to have 2021 in the rearview mirror, the pandemic will be felt well into 2022. For the swimming pool industry specifically, there are lingering effects that will impact association pools in multiple ways this year. Let's look over how COVID-19 radically changed the pool industry.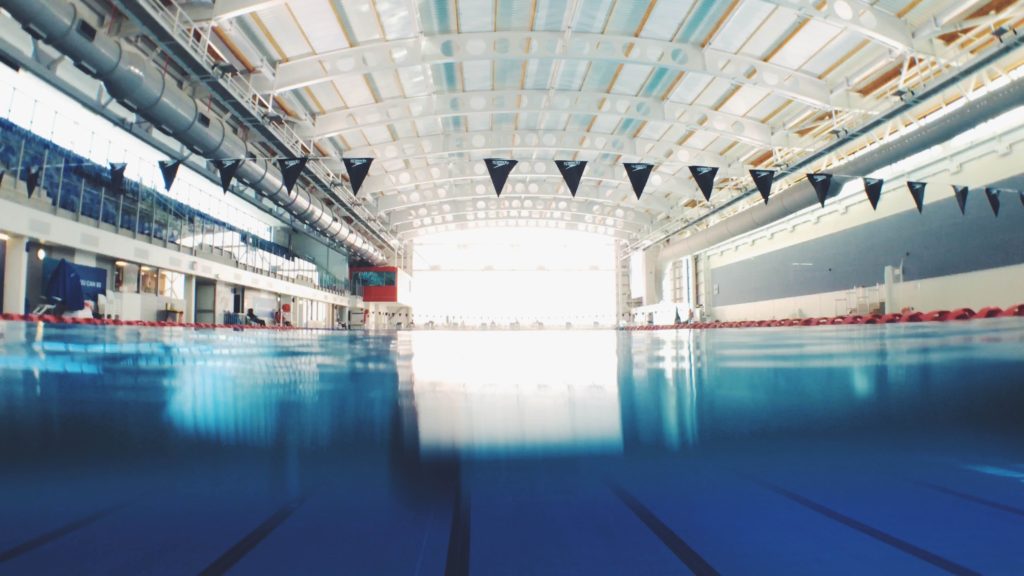 What happened to the pool industry in 2021 that affected associations?
As the pandemic had many of us working from our homes, the construction side of the pool industry experienced a massive surge in demand for backyard pools.  The surge has caused serious backlogs in contractors' schedules, with many builders reporting being booked out a year or more.  
With more pools being built, demand rose for construction products, equipment, and chemicals. Manufacturers of these products experienced shortages due to supply chain interruptions from the pandemic: COVID-19 outbreaks that resulted in temporary plant shutdowns, new COVID-19 safety protocols that significantly slowed normal production, and shipping delays. In addition, because chlorine is an excellent sanitizer, demand for this raw material increased for its uses outside the pool industry.
Those with existing pools looked for ways to extend their swim seasons due to the pandemic.  This means an installation of pool heaters, longer pool seasons, and more chemical usage.
All of these factors combine to cause shortages in skilled labor, products, and materials necessary to construct, renovate, and maintain swimming pools. As demand increases, so have prices.  
If your association pool needs repair or renovation prior to the 2022 season, give yourself extra time to gather quotes and select a vendor. Ask the vendors about their schedules. If your project can wait until Fall 2022, it might be wise to delay until then for a less stressful pool opening.
2021 Chemical Shortage
In August 2020, Hurricane Laura pounded the shores of Louisiana. Aside from the devastation it brought to homes and businesses, it caused a fire to break out in one of the largest trichlor (solid stick & tab chlorine) manufacturing plants in North America. The entire factory, which used to produce 115 million pounds of trichlor annually, was lost. Due to the logistical and environmental requirements for reconstructing this type of factory, the manufacturer has stated it may be years before they can rebuild.
In the past, the pool industry also imported chemicals from China where manufacturing regulations are less strict. However, the previous administration took a tough stance on Chinese imports, imposing high tariffs that made their chemicals too expensive. It remains to be seen what the new administration will do in regard to these tariffs, and how that may impact chemical pricing.
The trichlor chemical manufacturer has been very close-lipped about the incident, and reporting has been minimal, leaving much of the pool service industry uninformed about the larger effects of this disaster. As a result, many small service companies who shut down for the winter had a rude awakening last spring when they realize the price of trichlor has nearly doubled.
If your association uses trichlor as its primary means of chlorinating your pool, you will want to investigate alternative methods as soon as possible.  These include liquid chlorine, salt, and calcium hypochlorite. We expect to see high demand for all types of chlorine in 2022 and shortages of chemical feeding equipment, as hundreds of thousands of pools nationwide switch away from using trichlor.
New Electrical Pump Motor Efficiency Requirements
The cherry on top of this quagmire is the new electrical pump motor efficiency requirements going into effect this year. The Department of Energy's new regulation states that pool pumps made for use in the U.S. after July 19, 2021, must meet new minimum efficiency standards. The regulation is fairly complex and affects pool pumps differently based on their size and classification.
All single-speed pool pumps 1hp or higher can no longer be manufactured after July 19. This includes the vast majority of pool pumps in use at community pools (usually 2 and 3hp). There are exemptions for 3-phase pumps and some specialty models 5hp and larger.
The regulation allows for existing stock to be installed. However, as pool pumps and motors fail this year and in the coming years, parts will eventually run out of stock, and you will no longer be able to repair current models.  It will become necessary to replace the entire pool pump, not just the motor, with an energy-efficient (i.e. variable speed) pump. The downside is the additional upfront cost to replace an entire pump, and the new energy-efficient pumps are more expensive than their older, single-speed counterparts. The good news is that you should see a positive impact on your electrical bill.
Key Takeaways
If your pool operates on trichlor chlorine and you have not done so already, check with your pool company to ensure they have a plan to keep your pool chlorinated and operating this season.
Plan extra time and expense when budgeting for your swimming pool repairs and renovations this year and the next several years, particularly as your equipment ages and requires replacement.
Also, read our post about saving swim team during COVID-19