2022 brought a number of new challenges with it, including many that affected community associations. One such challenge was a massive lifeguard shortage that affected not only community associations, but aquatic facilities of all types nationwide. Most industries experienced staffing shortages. What made the lifeguard shortage so unique and acute? The answer is complex, and part of the reason lies in what it takes to become a lifeguard.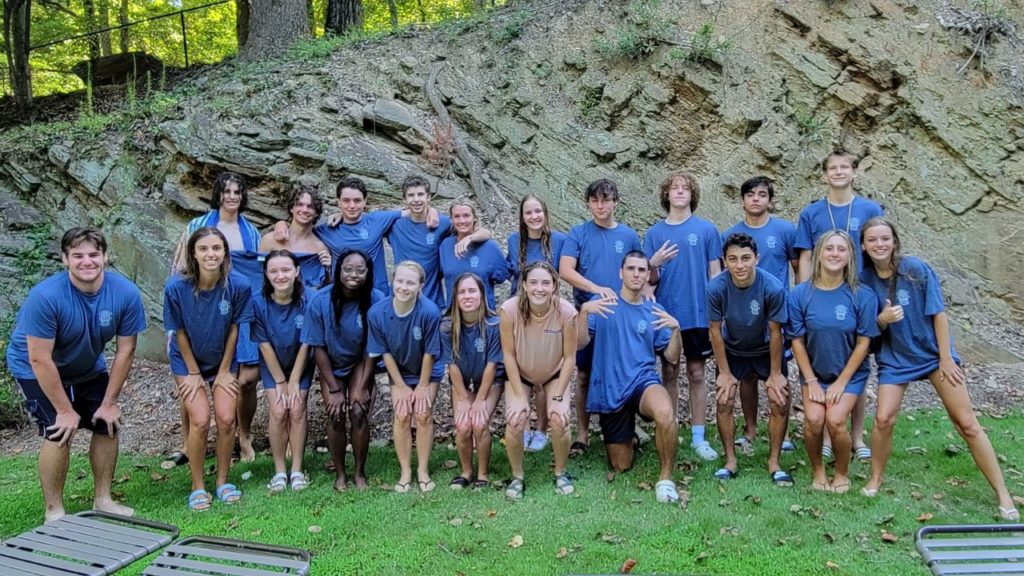 Lifeguarding remains an attractive job opportunity for many teens. So why aren't more teens lifeguards?  What it takes to become a lifeguard is not easy or convenient for many teens with busy schedules.  The certification class is an extra step and extra cost, as opposed to most other job opportunities they might consider that offer on-the-job training.
In years past, the prestige of of completing what it takes to become a lifeguard was enough for many teens to still apply and start the process.  In recent years, the typical teenager's schedule is full of academics, sports, extracurricular and volunteer activities, and travel, to the point that finding time to work regularly is difficult. Add to that the physical skill requirements and time commitment of the certification class, and it's easy to see why many teens opt for easier, more flexible work opportunities if they choose to work at all.
US Department of Labor statistics shows teenage participation in the workforce has been declining for several decades. In recent years, the percentage of teens working hovers at around a third. What is not represented statistically is the more recent decline in the average number of hours weekly that teens are working. Whereas working teens used to put in 30-40 hours/week at their summer jobs, many now work 10-15 hours/week, and only on the weeks they are not traveling, at summer camp, sports camp, mission trips, or some other activity.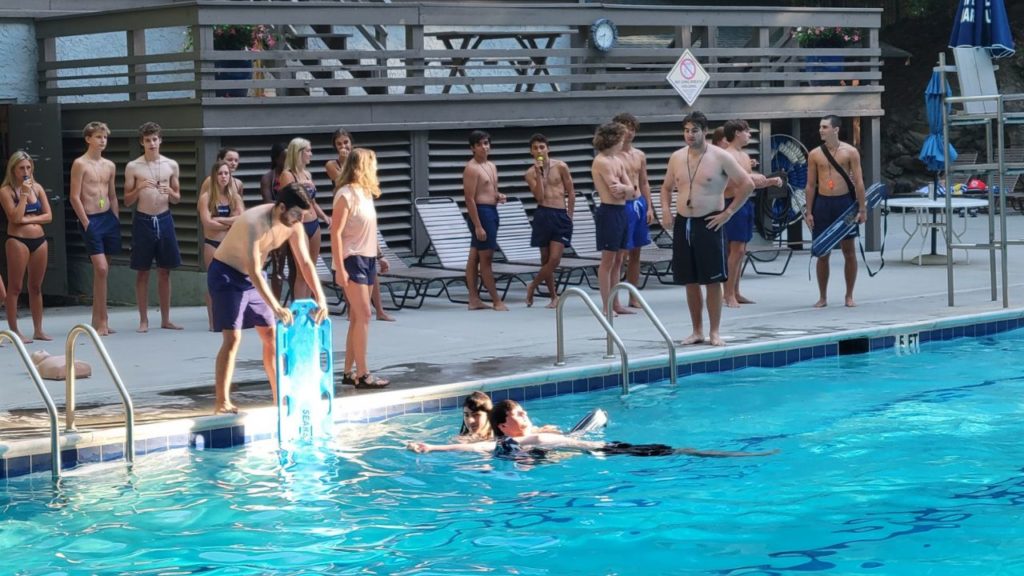 What It Takes To Become A Lifeguard
For interested candidates, here is a look behind the scenes at what it takes to become a lifeguard:
1. Enroll in a lifeguard certification course. There are multiple certifying agencies; the Red Cross, StarGuard, and Ellis & Associates are the three most popular options. Be sure to register for a course that is accepted at the facility where you want to work, as certifications are often not interchangeable. Beware of agencies offering online-only courses, which are typically a scam.  
2. If the course is taught using a blended learning format, as most now are, complete the online portion of the course successfully. This portion typically takes 7-8 hours and can be completed at one's own pace, but must be completed prior to starting the in-person portion. 
3. Pass the prerequisite swim skills tests, which usually involve a non-stop 300-yard swim, a timed brick retrieval test from deep water, and 2 minutes of treading water. Around 10-15% of students do not pass the prerequisite swim skills tests on the first attempt. Most applicants quit the process at this point, while only the most dedicated practice their skills and return to try again.  
4. Attend the in-person portion of the lifeguard class. This is one of the main pillars of what it takes to become a lifeguard, which includes practicing and demonstrating proficiency in a variety of rescue skills, CPR, and First Aid, using multiple pieces of rescue and resuscitation equipment. This portion typically takes 16-18 hours, often taught as 2 full days. Attendance is required for the entire time. 
5. Pass the skills tests and written tests at the conclusion of the in-person class. 
Once the newly certified lifeguard receives their certification, they are ready to guard. They have officially completed what it takes to become a lifeguard. They'll need to follow the onboarding process at their place of employment, which should include obtaining a uniform; uniforms include a whistle, rescue mask, hip pack, t-shirt, and lifeguard swimsuit. Next, they'll need to be oriented to the job site, and trained on their routine maintenance duties, which are typically not part of the certification course.
Most pool management companies and aquatic facilities hire staff before they become certified, and the job offer is contingent upon applicants passing the course.
Not all lifeguard certifications are equivalent. Lifeguard certification typically lasts 1-2 years, depending upon the certifying agency.  Some certifications are site-specific, valid only at the facility or place of employment offering the training, while others are more widely accepted. Some agencies offer shallow-water certification, as an option for lifeguard candidates who cannot pass the deep-water skills portion of the course.
The aquatics industry has responded to the lifeguard shortage by making training courses more accessible and increasing lifeguard pay. However, the hurdle proving most difficult to clear is how to free up enough time in teenagers' schedules for them to actually work regular summer jobs. The solution to this conundrum is beyond the scope of this discussion but involves changing cultural and parenting norms and re-emphasizing the importance of work as a critical component of the coming-of-age process. Few opportunities afford teens a better way to learn essential life skills than the job of a lifeguard.